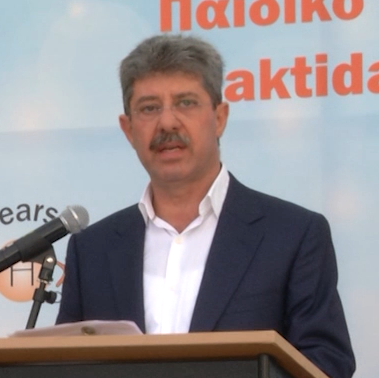 Michalis is from Asgata, Limassol and he graduated from Laniteio High School in Limassol.
He successfully took the entrance examination to the Faculty of Medicine of the University of Ioannina, Greece where he proceeded to commence his studies following the completion of his military duties.
Before beginning his specialization, he taught Medicinal subjects to public high school students for three academic years.
In 1988 he was appointed as a doctor in the Emergency Department of IKA Athens, where he worked fulltime until 1995.
From 7/8/90 – 12/8/1994 he specialized in Pediatrics, carrying out his practice at the 2nd Pediatric Clinic of the Athens Children Hospital A. & P. Kyriacou".
He earned his Τhesis (PhD) at the University of Athens.
He has attended many PanHellenic, European, Mediterranean and International medical seminars. He was a keynote speaker at some of these seminars where he presented his work.
Since 1995 he has been practising pediatrics in Cyprus in the private sector.
Since 2007 he is a co-owner of "ILIAKTIDA" – A CHILD AND ADOLESCENT MEDICAL CENTER, which provides complete first-class pediatric treatment to the town and suburbs of Limassol.
He was Secretary of the Board of Cyprus Private Pediatricians Societyfrom 2005 to 2008. He was an active board member of the Pediatric Society of Cyprus, for the position of the Secretary the period 2008-12, while at 2012 he became the President.
He is  married and has two children.